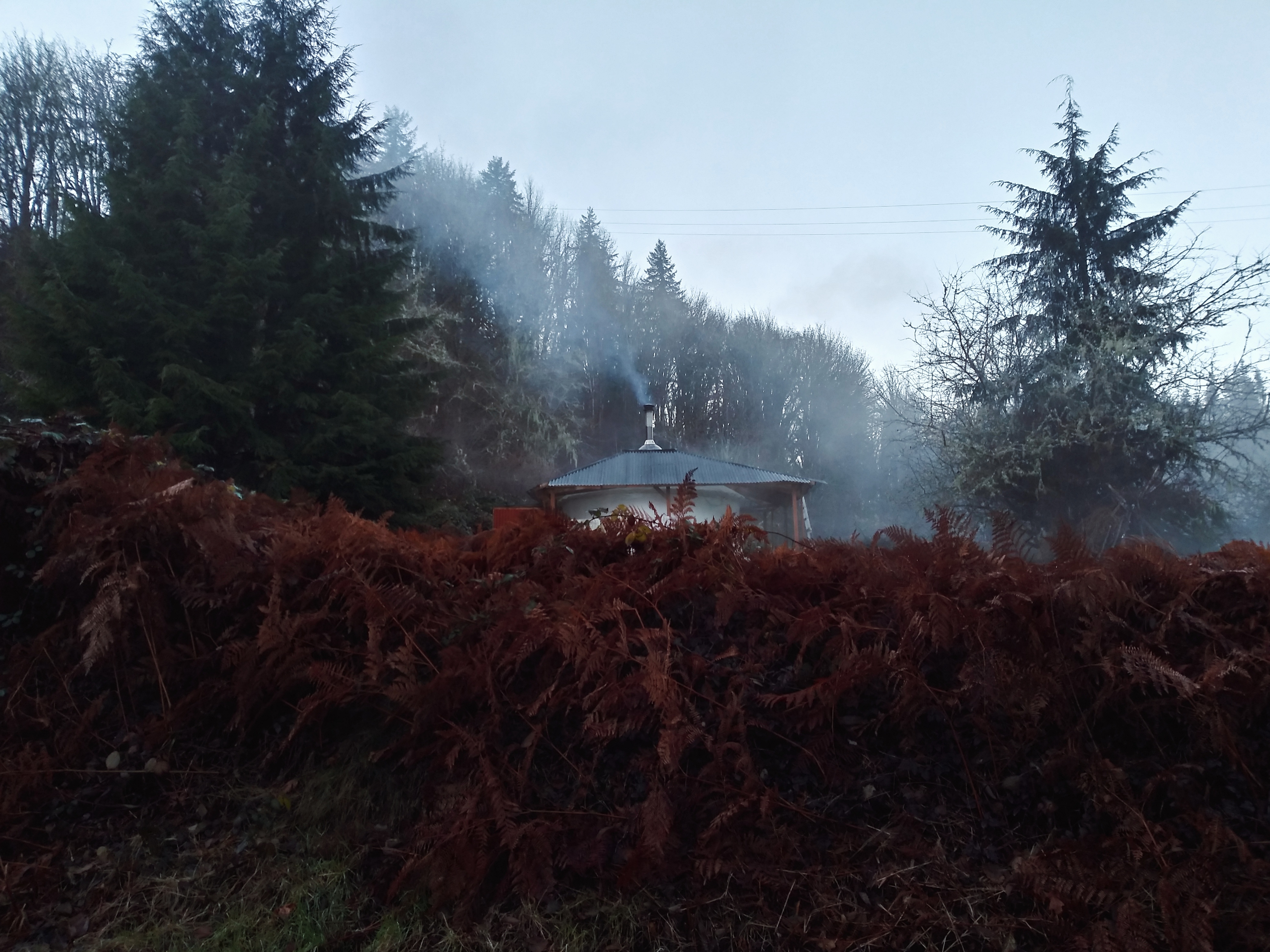 Wolftea is a small business since 2010 working out of our yurt & RV nestled within the damp woodlands of Washington.
What started out as a one woman business has now blossomed into a husband and wife duo and we have been running our little business together for the last 8 years.

Bryan is the metal smith and alchemist. Creating one of a kind pieces utilizing sheet metals, acid etching and electroforming, among other things.

Casey works with assemblage and bone, creating jewelry, home décor, curiosities and ethical specimens.



Our work is meant to bring a new life,a new perspective to materials and items that may otherwise become overlooked or forgotten, lost and abandoned.
We strive to keep many of our materials secondhand and salvaged, meaning they can come from a variety of secondhand places.
BONES - Bones and animal remains are collected from secondhand sources that meet our ethical views.
Roadkill, predator left overs, found in nature, local bone dumps, donated from local hunters/ local farms, garage sales/estate sales/flea markets... we also acquire a large amount of our bones through trading with roadkill scavengers across the united states. Always making sure the bones and animal materials we utilize are salvaged.
BEADS- 90% of beads and mismatched findings are reclaimed from old broken jewelry, found objects, barter, thrift shops, garage sales, flea markets and gifts.
We also hand-make a large portion of our charms from clay, wood, bone and scrap metals.
MATERIALS- Fabrics and leathers are collected from old found coats, thrift shops, free boxes, secondhand craft stores, garage sales, trades, gifts, left overs from other crafters and scrap bins.
FEATHERS- all feathers/hair are obtained from molting birds to small family farms, from found feathers to secondhand thrift stores and of course trade/gift from customers and friends.
The reason behind using salvaged materials is that each bead, each bone or each charm has its own history to contribute both aesthetically and energetically.
As you wear, display or gift these creations to new homes, you are enriching the history already embedded within.
We hope our work brings inspiration to you<3